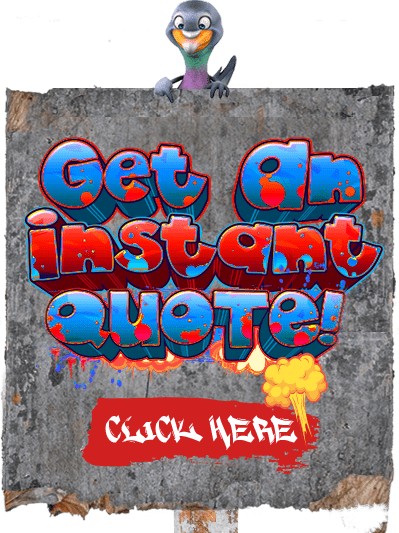 Content Marketing Gosford
Content Marketing is the primary digital strategy all Gosford businesses run. Leastways it should be, because brilliantly written content is the number one thing that Google's Panda algorithm looks for when ranking websites in Google. So if you want your website to get on the first page of Google, and you want people to engage with your brand once they're on your site, then you need high-quality content from an SEO company written by professional SEO copywriters in order to do so.
Avoid Writing Your Own Content – It's a Newbie Mistake
Most businesses have difficulty finding a reliable Gosford SEO company which offers content marketing services and end up writing their content themselves. Thus falling into the: 'I know how to write so I'll do it!' trap that sucks in new or inexperienced business owners all the time. This attitude of course is disingenuous to professional SEO Copywriters because just because (by way of a metaphor) you play a good social game of tennis, doesn't mean you're ever going to win a match against Novak Djokovic. Because chances are in business terms, you're not Ranked #1 (in Google) and someone else is. And if you want to bridge the gap between the haves (them) and the have nots (you) then you need to bite the bullet and get a professional SEO copywriter on your side to take your website to the next level.
Local Gosford Content That's Actually Written Locally!
Most marketing agencies who offer content marketing services to their clients outsource the writing to someone else. Usually to off-shore businesses in countries like India, Sri Lanka, Bangladesh and the Philippines.
Central Coast SEO & Web Design handle all the content writing ourselves because the company was founded by the Brian M Logan, who is Australia's leading SEO copywriter. And words are EVERYTHING to Brian. Because he knows firsthand that we as business owners must control our own company's narrative on the net. And to do that, all marketing collateral be 'on brand' and expertly expressed so has to.
To not do Otherwise that narrative is watered down to be practically invisible.
Brian is a marketing graduate and an AWARD and Masterclass copywriting graduate (Australia's leading colleges for copywriters and art directors). Brian is also a novelist and screenwriter who is represented out of Hollywood by WME, one of the world's 'Big 3' agencies. So when Brian talks content with you, you get thirty years of professional writing experience driving your brand. Couple that with his nineteen years SEO and Web Design experience, and you can rest easy, safe in the knowledge that your website is in the very best hands possible.
Here are some of the reasons that Gosford businesses depend on our copywriting services.
Communication is the Key to Copywriting
Nobody knows your business better than you. But just because you're a terrific plumber, cosmetic surgeon, dentist or kitchen maker, doesn't mean you know how to right about it. It does however mean that you know WHAT TO WRITE ABOUT IT.
Central Coast SEO & Web Design understands that YOU are the expert in your industry not us. Which is why we work closely with you to work out what you do, why you do it, and why you're better at it than your competitors. Because as Brian always say to new Gosford content marketing clients: "The best of you and the best of me guarantees the best result on the page".
We Carefully Research the Subject and Write Exceptional Content
Companies that use overseas writers produce factually incorrect and notoriously bad or (as Google classifies it) 'thin' content. Central Coast SEO & Web Design make sure that, separate to discussing the content we're writing with you, that we research the topics we're writing about, thoroughly. This way you get content on your website that you would've been proud to write yourself. Content that is educational, authoritative, engaging and factually correct.
We Know the Right Platforms to Share and Syndicate Your Content
Content creation is just one piece of the content marketing puzzle. You also need to make sure that your content is syndicated through the right online marketing channels. We know which platforms to use to expand your online digital footprint to get the best ROI from your content once it's live.
Choose a Trusted, Locally Run Gosford Content Marketing Agency
When you need a Gosford content marketing agency, look no further than Central Coast SEO & Web Design. We have an unparalleled track record for delivering quality content to our valued customers that Google loves and human beings engage with.
Call us today on (02) 4339 4034 and let us take your business to the next level through the use of cutting edge content marketing strategies and our Central Coast web design and SEO packages.